DNA Queensland Electrical always go the extra mile for our clients so if you have any questions that you need answered dont lose sleep, just send us a email and we would love to help you.
How do I Keep on top of Cleaning my Ceiling fan?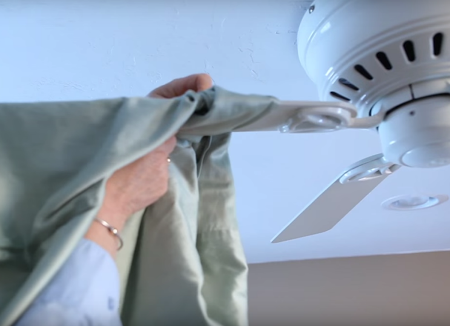 DNA Queensland Electrical will show you Four easy Steps to cleaning your ceiling fan In less than 5 minutes with a Rag, Pillowcase and a Step Ladder.
Step One:-Climb the ladder until you can reach one of the blades on your ceiling fan without overextending yourself.
Step Two:-Take your old pillowcase and put it around the blade (just like you would too a pillow).
Step Three:- Then pull the pillowcase back towards the end of the blade, wipe all the dust from the top and leading-edge so it falls into the pillowcase. Turn the fan and repeat on each blade.
Step Four:- Once you have the bulk of the dust off, use your rag to wipe each blade and remove any residual dust.
Now your ceiling fan is clean! And more importantly, the rest of your house isn't covered by "Dust"
How do I Maintain my Split System Air Conditioner
DNA Queensland Electrical thinks its very important to maintain your Split system air conditioner on a three month period The most important maintenance task that will ensure the health of your family and the efficiency of your air conditioner is to routinely clean its filters.
Clogged, dirty filters blocks normal airflow and reduce a system's efficiency significantly. With normal airflow obstructed, air that bypasses the filter may carry dirt directly into the evaporator coil and impair the coil's heat-absorbing capacity.
Replacing a dirty, clogged filter with a clean one can lower your air conditioner's energy consumption by 5% to 15%. DNA Queensland Electrical will show you four easy steps to help you get the most out of your air conditioner.
Step 1:- Pull the return air diffuser up till the point of it locking in place, this will insure that you will have ample space to access the filters easily. .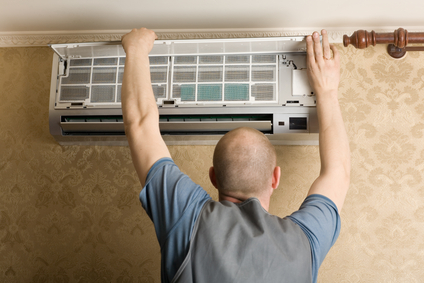 Step 2:- Lift up the filter and slide them towards your self freeing the filters from the air conditioner head unit.
Step 3:- Take the filters out side and hose filters till the point of all dust is free from filter.
Step 4:- Slide filter back in to head unit the same way it came out clicking it back into position, lower the Diffuser back down in to original position and wipe your indoor air conditioner head unit over completing your basic service to your air conditioner.
Hiring A Professional DNAQE Technician
When your air conditioner needs more than regular maintenance, hire a professional DNAQE service technician. A well-trained technician will find and fix problems in your air conditioning system that you may not be able to see !!
DNA Queensland Electrical obligation to you in a full service
-Check for correct amount of refrigerant
-Clean coil fins on the indoor unit and the out door unit
-Test amperage before and after service
-Test the temperature before and after
-Clean the housing of the indoor and outdoor unit
-Making shore your drain outlet is clear and clean from grime
-Supply a written report on how your air conditioner is travelling
What should I set my temperature to on my Air-conditioner
Generally the best temperature to set your air conditioning to is around 24°C in summer and 19°C in winter.
You can save considerably on the amount of energy consumed for each 1°C of cooling or heating that you do without. For example when it's 35° outside, setting your air conditioner to around 24, rather than say, 20, can save a significant amount of energy without your system running constantly. Balance between comfort and efficiency of the system.

Shade your windows in summer with curtains, awnings, or shutters to reduce heat absorption by up to 80%. Heavy linen curtains with pelmets will also help trap heat in winter. This all helps in reducing the overall running costs of your air conditioning.
Where to locate your Air Conditioning outdoor unit
To ensure optimum performance, the outdoor section of split systems should have adequate ventilation around the out door unit with A clear distance in front of the outdoor unit also, if possible, be placed in a shady area.
Direct sunshine and restriction of air access will reduce the air conditioner's performance.
Adequate clearance from obstructions is essential to ensure that exhaust air is not re-circulated back through the outdoor coil.
This is another handy tip from our DNAQE Team